Hey guys, I'm back from Evolution festival in Newcastle! Sorry for the overload of posting I did last week. I was doing pretty much anything in my power to escape revision.
Today, I thought I'd do a bit of an epic post on some of the bands I saw live at Evolution. So, without further ado...
To begin with, here's a track from 80s synthpop heroes
The Human League.
Almost a full 30 years after they releasd their debut album "Reproduction", Evolution was the first date of their new tour, and I am wearing one of their t-shirts as I write. Their set was jam-packed full of classics, complete with a backing guitarist wearing a wig/moustache combo who danced around like your dad at the office Christmas party, showing that however serious the League may be in the studio, they're still capable of laughing at themselves. So, completely and utterly ace, basically.
The Human League - Together In Electric Dreams (Extended Version)
[Right Click To Download]
Next,
Kissy Sell Out
. He says on his MySpace "I'm a designer from Essex who went to Central Saint Martins art college but I'm more of a music producer and electro DJ these days". And what a DJ he is. Watching him dropping a set at evolution filled with banger after banger of the best quality fidget house and electro, punctuated with blasts from his trusty foghorn, was truly a spectacle, with a hundreds-strong crowd of yellow wristbands oscillating in unison. As well as DJing however, Kissy also has an energetic live band, his debut album "Youth" coming out early in the summer, his "Kissy & Ko" club night and his own show on Radio 1 entitled "Kissy Klub". This track is from his upcoming album. Enjoy it, I know I did.
Kissy Sell Out - Apple Jelly
[Right Click To Download]
Another highlight of my weekend was seeing
Little Boots
onstage with her fantastic voice, fiddling around with her Tenori-On in between tracks (it's some kind of weird electronic synth box, I dunno, ask the Japanese). "You're probably too young to remember Giorgio Moroder..." she says, before exploding into a cover of "Love Kills". She was a pleasure to see live, as the Newcastle locals would put it "a proper canny lass, like!"
Little Boots - New In Town (Fred Falke Remix)
[Right Click To Download]
One of the brilliant bands I discovered at Evolution was Irish electro three-piece
The Japanese Popstars.
I'd heard of these guys before, but never really listened to anything they'd done. Fortunately, their mindblowing live set convinced me to check them out. Their debut album "We Just Are" came out in February, and consists of 12 tracks of electronic clusterfuck carnage built for a festival environment. Don't even try to deny the chills you get from the raspy whispers of "rise....."
Japanese Popstars - Rise Of Ulysses
[Right Click To Download]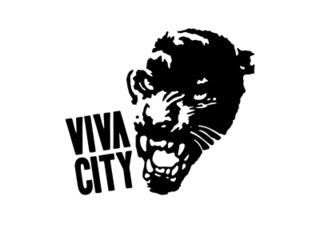 Finally, Newcastle's own
Viva City.
I'd never heard of them before yesterday, but they're quickly becoming my new favorite band. They're electro-indie at its very best, fusing rock'n'roll guitar riffs and vocals with head-swelling synths. "Does everyone like Trev's top?" lead vocalist Ali asks the audience, pointing towards their flamboyant keyboardist's mirrorball shirt. I couldn't help but think that was a smart move, as basic physics will tell you the rest of the band, clad in black leather jackets, must have been boiled alive in the intense sunshine. While looking them up on MySpace today I found that their bassist Bruce Tate
also does DJ sets,
and that Viva City have worked with...
Oh no. Please not this guy again!
Viva City - C4
[Right Click To Download]
90s Dance Guide Part 3 will come on Friday/Saturday probably. Till then, keep it funky.
Joe