I have a friend named Tom who, though he lives in Colorado, always manages to find the most crazy and lovely European songs for my consumption. Since we've been slower than Sean Penn in I Am Sam this weekend, enjoy some Euro tunes plucked straight from the cafes of Montmartre.
(Warning: cheese ahead.)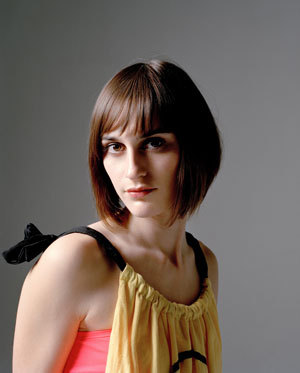 Yelle - Je Veux Te Voir [click to download]

This one is old, but its sheer hilarity value makes it post-worthy. Originally a
diss track
aimed at French rapper
Cuizinier
, Yelle's track combines French electropop production with scandalous vocals that would make a sailor blush (sample: "Tes performances olympiques / Mais tu nas rien dorgasmique" -- roughly translated: "Your sexual performances are olympic but you don't orgasm"). Yelle has a kind of
Uffie
meets
Lady Sovereign
flair which I actually kind of dig, even if her screeching vocals irritate the soul. Overall, French electro-rap doesn't get better than this. (Wait,
nevermind
.)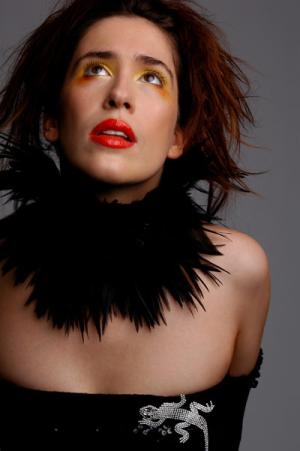 Frou Frou - Let Go [click to download]

Moving on to England we have Frou Frou, a duo of Imogen Heap and Guy Sigsworth. Imogen Heap is best known for her track "
Hide and Seek
" and the
various
atrocities
which spawned from it. However, Mrs. Heap is a prolific producer who is no stranger to electronic production. "Let Go" is no exception, with its minimal jungle beat and synth-heavy melody. It's a beautiful trip into British electroclash (note: remind me to do a post on British electroclash later).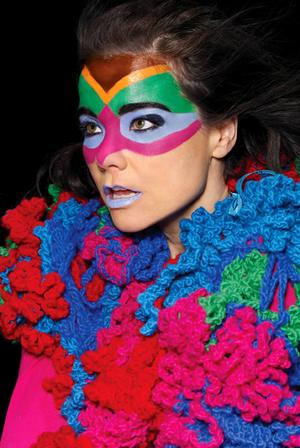 Bjork - Human Behaviour (Le French Touch) [click to download]

Finally, on to Iceland where we meet Bjork. Everyone who even remotely listens to electronic music should be a fan of Bjork. Her production is flawless and her style is breathtaking--she's like a European
Lady Gaga
. Though she has many well-known tracks of her own ("
Hyperballad
", "
Joga
", "
It's Oh So Quiet
", "
Army of Me
"), this remix of her 1994 track "
Human Behaviour
" by none-other-than Dimitri from Paris is stunning. This is an ilictronix exclusive, folks, so enjoy it.
On to the next one,
-Wulf