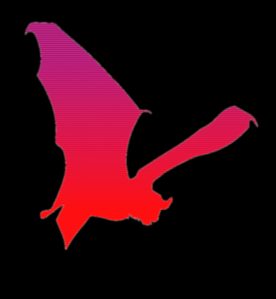 LeBatman
, also known as Gianluca, is one of the earlier and increasingly forgotten French House 2.0 artists. I can't find any releases by him, but his tracks permeated through the net in 2008-2009 thanks to blogs and our favorite daft girl,
Alex
. Luckily I've been able to track down a few tracks of his. Not all are in 320, so be warned.
LeBatman - Killer Deffos! [click to download]

"Killer Deffos!" is a high-energy track. The main sample is meh, but the various samples running throughout make it for me. This is what you can expect in a typical LeBatman track: smooth beat, microsamples chopped and filtered to hell, microsampled vocals and effects running in and out. Overall not a bad track at all when you get into it.
LeBatman - La Maitresse Aux Yeux D'Or [click to download]

"La Maitresse Aux Yeux D'Or" (trans: "The Mistress With Golden Eyes") is a little different from the usual LeBatman, incorporating some synths stabs and some 80s sounding samples, making for a bit more of a dark-sounding track. It's a bit quirky, especially the random French film samples, but I just love the sample arrangement. Only issue is that the sidechaining is a bit heavy.
Dom & LeBatman - Isabelle [click to download]

"Isabelle" is a collab between LeBatman and 18-year-old producer
Dom
from Italy. I can't find too much information about him, but he seems to have connections to a lot of house producers, namely Titan. "Isabelle" is a cavalcade of filtered and bitcrushed horns a la Le Knight Club's "
Soul Bells
". Not crazy about the first horn sample or the scratching, but the track is a smooth ride throughout. Anyone who knows the sample let me know, as its familiarity is killing me.
And now, for a remix...
Worship - Fat Love (LeBatman Remix) [click to download]

I never did find out who Worship is. As far as I can tell he's a low-key electro producer who's remixed for
GRUM
and
B-Xentric
. LeBatman's remix of his (unreleased) track "Fat Love" has always been a favorite of mine, and was in fact the first LeBatman-related track I got my grubby little hands on. The synths and chopped vocals speak to me in a way, and the
Togetheresque
bass just makes the track. Anyone who can dig up info on Worship, please do so.
(Yes, this track has been posted twice before. No, I don't care. The other ups have become downs as it is.)
Also, one final track, my favorite of LeBatman's, sadly in yucky 96kbps quality. ;_;
LeBatman - Alphaville [click to download]

Also: I apologize for my lack of posting as of late. I had this post ready a week ago but didn't get around to posting it until today. Standardized testing + me working on a remix + general stress = no time for blogging. But I'm back and
here to stay
, don't worry.
-Wulf