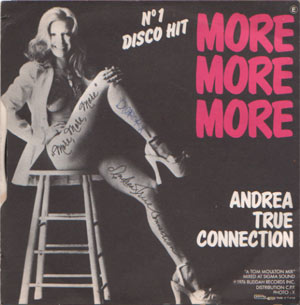 Ladies and gentlemen. I was going to post some teasers from Bobby Analog's "Bare Back Jack" EP (fucking fantastic, btw) but this track is simply too good to ignore any longer.
Magna, one of PGR's newer additions, has been churning out disco house for just a few short months, and already he's crafted his first veritable banger. I present to you, Power Supply:
Magna - Power Supply

This sounds like the sweet sounds of Poka and The Phantom's Revenge having an orgy at Fake Blood's house with Oizo DJing in the background.
I challenge you to find me a better track than this. Go ahead. I'm waiting.
(Also: Magna appears to be looking for remixers. His MySpace is
here
. Go get 'em. :D)
Blood running cold,
-Wulf