Oh hai guys. I'm Wulf. I apologize for not posting in like three weeks, I've been absolutely inundated by schoolwork/life/laziness. Luckily in my three week respite, I've managed to pick up both my SAT scores (2160, bitch!) and a few CDs and vinyl (vinyl!) from a few flea markets here and there. I'll post content from each of them in the forthcoming weeks. First up on the agenda, this lovely compilation: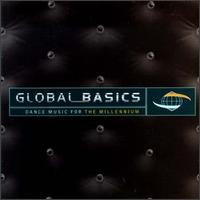 which features some marvelous tracks from the earlier days of house, when Music Sounds Better With You was just a faint glimmer in Benjamin Diamond's eye. Yes, folks, this is a time when Euro House is in full swing, and crappy house remakes of 70s and 80s songs ran radio rampant. Luckily, there are some gems to be found here. Such as:
Bizarre Inc. Featuring Angie Brown - I'm Gonna Get You [click to download]

This lovely track all the way back from 1992 served as the basis for a track you may know,
Leonardus
's "
Get You Baby
" (LOL JK Bizarre Inc. stole the lyrics from the
Jocelyn Brown track
Leonardus sampled). Regardless, Bizarre Inc. combines "Angie" Brown's soulful vocals with vintage synths and some
obscure rap lyrics
to make a track to die for. This track makes me happy, in a way that only cheesy, re-recorded Euro house can.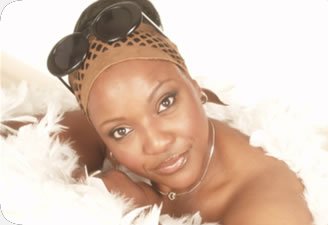 What a hot load of sexy.
Loveland - Don't Make Me Wait [click to download]

The next track surprised me a bit; I was expecting a lame re-rendition of another, more famous "
Don't Make Me Wait
" (okay, it's not exactly famous, but it's been
sampled
a few times and thus is famous in the house community). I don't care all that much for this track's vocals, but the stadium synths and 909 make for a great listen.
(On that note: anyone who can hook me up with a 320 of Theme From S'Express is a God in my eyes.)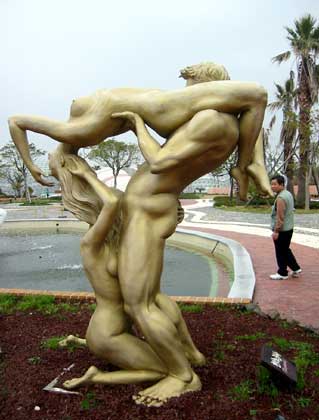 Loveland.
And finally, probably my favorite track of the comp:
Jamiroquai - Emergency on Planet Earth (London Rican Mix) [click to download]

I dunno about any of you, but I've loved Jamiroquai ever since I first heard "
Virtual Insanity
" many moons ago on the music video shows MTV2
used
to have. This track is a goldmine of housey goodness; crazy vocals, a British bassline, bongos and congas and drum fills galore. Jamiroquai is good alone, but Masters at Work (Louie Vega and Kenny Dope both being 'Rican') funk it up to 11 and a half.
And that's all for today folks. Luckily, one of the other CDs I picked up was Jamiroquai's "A Funk Odyssey", which I will definitely be posting in parts soon. I can't get enough of him, and soon, neither will you.
Until I see you again,
-Wulf