Hola amigos, hopefully by now you know who I am and why I'm here, but in case your Snow White and were just aroused from a deep slumber, I shall introduce myself.
My name is Brodie, but thou may call me Colour. I am the final of the three new writers and I have been sent here from a planet far far away (known as Australia) to excite your eardrums and ignite your cochlea (okay let's hope that last bit doesn't happen).
More to the point, I plan on taking a slightly different approach on what I will be blogging about by taking a step back and asking you (the ilictronix community) what YOU want to hear! But before I hear you voice your opinions and tastes, I think it would be best to describe to you a bit about me, what I can offer you and why I am worthy to serve you as a provider of this art we all call music. I think I'll start with a few random facts ;D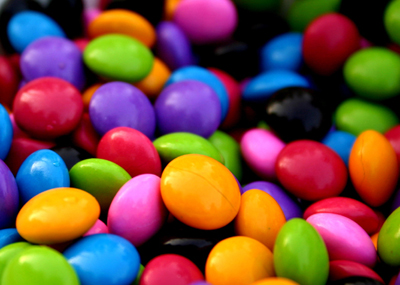 My favourite genre would have to be Electro. There's just something about that staticy synth that pushes my electrogasm button (Sorry, that sounded a lot less wrong and messed up in my head). Though electro isn't all I'm limited too. I also enjoy nearly all other electronic genres such as; a bit of Drum & Bass; Dub Step; House, Soft/Hard Electronica, Dance; etc…


My favourite bands (as of recently) would have to be; Calvin Harris; Pendulum; The Prodigy; The Bloody Beetroots; Groove Armada. I know what you're thinking right about now: "But Colour, my dearest friend, those are all somewhat mainstream bands" and to that I reply: "Well you can relax as I have not finished yet :P". To continue; Les Petits Pilous; Passion Pit; Miike Snow; Skream; Rusko; The Presets; and many others I would bet a pretty penny that you would never have heard of.


The internet is my second life and I'm actually quite a nerd. None of my friends know quite how nerdy I am, and if you were to meet me in real life I seriously doubt that you would ever guess. You would also probably not guess that I'm from rural Australia. I live in a small fishing village of about 300 residence and for school I travel to a small town that thrives mainly around agricultural endeavours. I'm quite different to my peers, my fashion sense is quite outlandish, I have a wider taste in music compared to most locals, and I just generally act like I'm from a large city. I like different, different is good. I know multiple programming languages. I can code html from scratch and I can work with css, ajax, php, javascript,etc.. I'm also currently learning batch programming and I've worked a little with C++ in the past.


I'm a great believer in making my projects extra-ordinary, whether it be by adding Easter eggs to reward those inquisitive enough to find them, tweaks and cheats to make peoples lives easier and more interesting and other extra or different concepts to make things stand out from the crowd, so be prepared to see lots of the above in my posts.
Unlike most other electronic music fans I cannot say that I've been listening to the broad spectrum of electric genres for all of my life. Truth is I was once quoted saying: "I like singing songs, singing is better than background music", though this was about five years ago mind you. Now that statement could be nothing but further from the truth, it's all about the music baby! I've only been into electronic music for around three years, although it's now consumed my musical taste buds and it's pretty much all I listen to, with a few exceptions of course. The main exceptions are a softcore indie band from America [Death Cab for Cutie] and a somewhat hardcore indie band from Australia [British India]. They will both have a place in my heart (and my iPod) forever!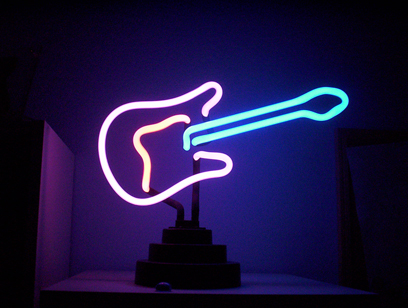 Formal introductions aside, let's get down to the reason why you fine ladies and gentlemen are here; la música! As my fellow newbie writer 'Here'
stated
:
"You'll see that my «OMG BEST SONG EVER» changes every 4 days, don't be afraid, I just can't help it. Just try to understand that 'ever' means 'of the week'."
Thankyou friend, I couldn't have said it better myself! I get obsessive with songs and put them on repeat until either their beauty fades or I find something better to replace them with. So without further ado, here is some colourful chuunez to keep you grooving!
Probably my favourite dubstep song, Skream provokes all sorts of mental images of a spaced out/drugged up evening on the town.
Skream - Colourful [click to download]

This song reminds me so much of myself it's not funny. I love Calvin, one of the best artists I've seen live and one of the best experiences of my life!
Calvin Harris - Colours [click to download]

Pendulum is the band that got me into more 'alternate' and 'harder' styles of electronic music. Without them I would still be listening to softcore electronica. Another band that is sweet live! I love that they have an actual drummer instead of using drum loops. Since the original version has already been posted here, enjoy the Bi-Polar remix which includes an extended set of vocals.
Pendulum - Hold Your Colour (Bi-Polar Remix) [click to download]

Gosh I love Aussie artist. Stay tuned folks because I plan on doing a post on these guys in the not too distant future.
Grafton Primary - Colour [click to download]

The Fred Falke remix is far better than the original IMO. Much groovier and easier to listen to.
Hot Chip - Colours (Fred Falke Remix) [click to download]

It's The Prodigy, Enuf said!
The Prodigy - Colours [click to download]

So by now you should have a vague idea as to why I use the alias Colour. Sorry for the post being so epically long. Feel free to comment and let me know what you think! And stay tuned for my next post where I want to know what YOU want to hear from me ;D
Colour.