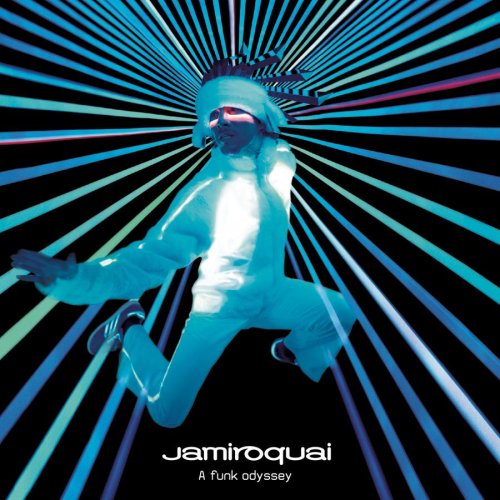 In a previous post of mine I posted a mix of Jamiroquai's "Emergency on Planet Earth". Due to positive response, and my undying love for Jay Kay, Jamiroquai's frontman, please enjoy a selection from "A Funk Odyssey".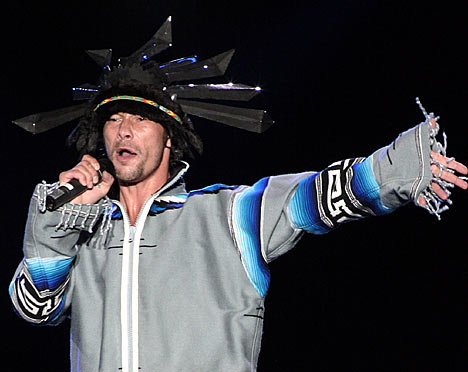 Take me now.
Jamiroquai's production ranges from upbeat house to tribal downtempo to pure crazy spastic funk. Though 'A Funk Odyssey' was initially heckled for being too mainstream and straying from Jamiroquai's earlier image, it contains jams from beyond the stratosphere. Such is the case with our first track:
Jamiroquai - Little L [click to download]

'Little L' is a stomping savoy of disco strings and funky bass. Bootsy Collins would be proud. Believe it or not, Jamiroquai for the most part uses original instrumentation in his tracks--I think there's a theremin halfway through the track. The vocals of this one are both horribly cheesy ("stepping on the pieces of my broken shell"? Geez.) and undeniably groovy. Nonetheless this is one of the standout tracks on the album; it's an impeccable fusion of house and funk that combines the ingenuity of electronic music with the laidback and perhaps simplistic pop music layout. It's certainly garnered more than a few plays in my
Phillips
.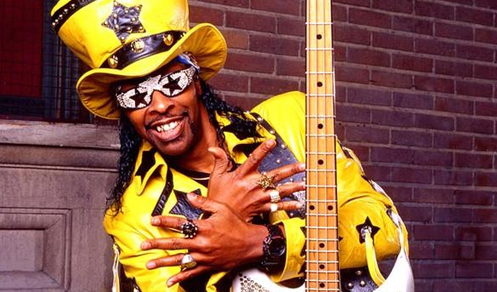 Bootsy approves.
Jamiroquai - Love Foolosophy [click to download]

'Love Foolosophy' is a bit along the same route--hard beat, disco rhythm, funky bass, fromage vocals. Jay Kay's harmony comes out more in this song; the whole "I'm a Lovefool" bit gets me every time. (No, not
*that* Lovefool
.) As someone who is personally very much in love with my significant other, this track reaches me in a way that only a dumb teenager could interpret. Everything just works on this track, and works together irresistibly. Also--the 'Good Times'-y piano in the bridge is not a sample, but one of the many interpolations Jamiroquai enjoys to employ (see the "
Got To Be Real
" 'sampling' in "
Funktion
").
Basically, if I were to be in a film about love and romance, this song would be in the credits. (And I'd probably play Daft Punk for the sex scene, but, come on, that's a given.)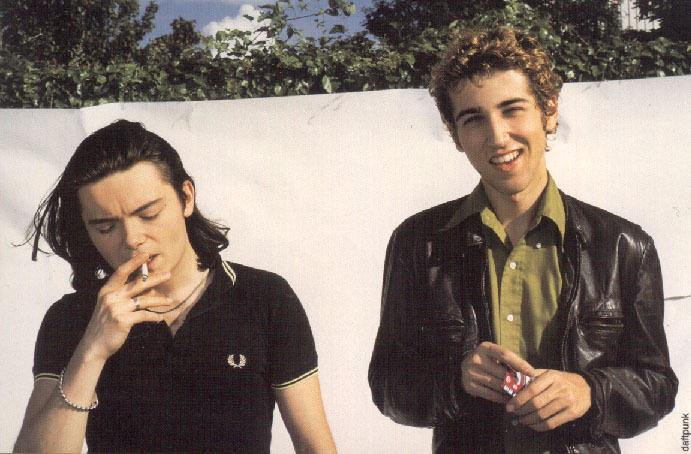 You know you would.
Jamiroquai - Black Crow [click to download]

My apologies for shifting gears--"Black Crow" is basically the antipode of house and funk. I guess it could be electronic funk, if that genre even exists. Despite the odd instrumentation, the vocals are poignant and--at least for me--haunting to a point. The song really takes off about two minutes in--the raw amount of soul present during and after the break is enough to make Marvin Gaye say "What's goin' on
over there
?" Lame joke, I know, but the song speaks more volumes than I could about it.
Jamiroquai - Main Vein [click to download]

Call me perverted but I totally thought this song was referencing veiny male genitalia (and considering the words 'main vein' do not appear anywhere in this song, it's a possibility). Regardless I am a sucker for diva vocals so I love this track (even if Jay Kay's iteration is totally incoherent). The classic Jamiroquai formula of beats-bass-brains is just as evident as well. This is neither the first nor last track on the album, but it sums it up quite well.

Pictured: Main (phallic) vein.
That's all presently for Jamiroquai. I apologize for not posting yada yada yada you know the story. Summer's coming, you know what that means? More posts, and more awesome music. A few people have been begging--I mean, requesting--some more m-flo, which I will gladly supply. Got requests? Shoot me
an e-mail
.
-Wulf