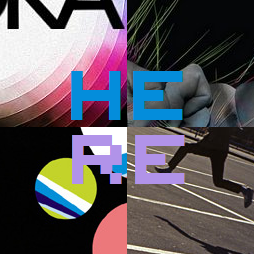 Hi everyone, I'm Here, one of the new writers.
First, let me introduce myself. I'm french, I'm 20 and guess what , I listen to music ! I enjoy pretty much anything, from rock to trance, with some trip hop and new age but of course, mainly electro.
You'll see that my «OMG BEST SONG EVER» changes every 4 days, don't be afraid, I just can't help it. Just try to understand that "ever" means "of the week".
I'm not the kind of guy that can say "I've been listening to electronic music for 10 years" and stuff like that.
Fact is, 4 years ago I was only listening to metal.
I discovered electronic music by accident, while looking for that fourth guy in "
TTC - Travailler
" (Very funny song for those who understand french, and Orgasmic's work on this remix is quite good).
Turned out it was Tacteel, I checked his myspace and… BOOMSHAKALAKA!
Just for the record, I bought Daft Punk's Discovery when I was 10, but I believed that they were singers, for a 10 years old kid they just are cool looking robots with some nice videos on MTV.
But enough about me, let's talk about music now.
My avatar is made out of 4 album covers / artist logo. So this post is gonna be a personal top 4.
Top left corner, Poka.
This guy is a sampling genius. It's groovy as hell, the lyrics are incredibly catchy, and I won't even talk about the basslines….
But anyone who reads the blog knows almost everything about him, so I don't have much to say sadly, except that he's brilliant.
Poka - Lonely Nights [click to download]

Top right corner, Hudson Mohawke.
One of the best recent things from the UK, with Louis Laroche and Susan Boyle.
I first heard this guy at the WARP/ED gig last year. At first it sounded weird, I had this feeling that the drum and the bass were out of sync.
But this little "unquantised beats" (I think that's how it's called) touch is in fact what makes HudMo what he is. Things sound messy at first, but you'll soon understand that it just makes everything sound better.
Hudson Mohawke - Rising 5 [click to download]

Lower left corner, Tacteel.
Co-founder of Institubes, Half of Fuckaloop with Para One, he produced a lot of TTC songs and some wonderful solo EPs too.
It's hard to define Tacteel's music, some songs have a major minimal sound coupled with deep bass, some are more like party bangers.
And anyway, I don't like to put people in a specific category, they are free to evolve and do something completely different.
Tacteel - Dressed In Polyester [click to download]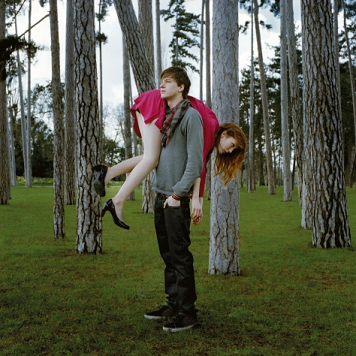 And the last but not the least, Mondkopf.
My favorite artist, by far. An epic cocktail of trance, minimal, electronica, chillout and ambient.
It's calm and violent at the same time, there really is a lot of different listening levels, on every song.
I guess the best way to make you love him, is to make you listen to one of the the songs I enjoy the most.
Mondkopf - Ave Maria (Live Edit) [click to download]

And because this REALLY is the best song ever, here's Here's special. That's what happens when a legend is remixed by my legend I guess.
Johnny Cash - God's Gonna Cut You Down (Mondkopf Plus De Sommeil Remix) [click to download]

That's all for today ! Hope you'll like it.
-Here