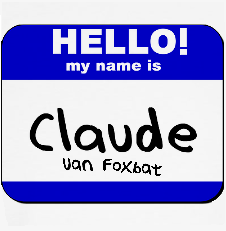 I'm sure you've all heard of these new writers coming in, well fine sir/madam I am one of those people, and now I'll give you a bit of a brief about meself.
I'm Claude, 15 years old, British as all hell (No I don't drink tea all day (: ) and I love electronic music and I'm generally open minded about it, if not occasionally picky.
I've liked electronic music for as long as I can remember (thank you, Kraftwerk) but only really started to listen to it full time around 1998 which over in England, was a period where french house and dance dominated the airwaves. You may remember me as the guy who sent in 'Feel Me' by Paul Rayner for Prez's post a few months back. You can thank me later for that (or better yet, in the comments :P)
so I'm gonna knock up a cliche "My Current Tracks" post, I'm more Electro/Dubstep based than other posters here, but I'll post other genres like Prog. House and IDM for example :)
First up we have a nice number by Squarepusher, who is unique in a sense that he went from producing Aphex-flavoured Drum 'n Bass.... to Aphex-flavoured drum 'n bass but with bass guitars. now bear with me, I know this sounds terrible, but you'll understand after this track
Squarepusher - Welcome To Europe [click to download]

Hear those synths kick in about 1:10? let me blow your mind. that's actually a BASS GUITAR hooked up to god knows what to distort it like that.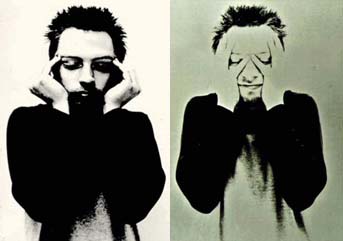 next up, a bit of an obscure gem that I don't really know what to say about. It's Simian Mobile Disco, but not as you know them, it's not on any of their albums or EPs, and seems to exist only on the internet. It proves SMD can do electro, and I have no idea why they don't do more

Simian Mobile Disco - Parachute [click to download]


Now, I promised you all some lovely dubstep didn't I? well, I've picked something juuuuuuust right. it works both ways, If you are a Dub fan, and you HAVEN'T picked Rusko's Babylon Volume 1 up shame on you! if you are a curious newcomer to dubstep, this is your place to start, and maybe never look back :)

Rusko - Jahova [click to download]


released when Dub was still underground in the UK, it became almost an instant classic, Rusko defines the scene with his trademark Wobbly Bass, Reggae Style intros and smooth Synths, sure it may not be as filthy as Cookie Monsta or Stenchman, but it'll certainly give your sub a good workout :D

and as one FINAL special treat for all you budding (or not) DJs out there, something I was going to save until much later but good 'ol NiteShade made me change my mind :D I'm sure you all remember how much of a hit Deadmau5's I Remember was way back when, and this is the B-side to the I Remember EP, it's rather disjointing the first time you listen (you keep expecting the vox to come in) but it's pretty damn good without them as well, & you're free to put whatever you want over it! :)

Deadmau5 - I Remember (Instrumental) [click to download]


well, that's all from me kiddies, I think I made a decent impression, and I hope you like my selection. hit me up in the comments and tell me what you like (or dislike, but give constructive criticism :P) there WILL be more dub to come, so hang on tight and prep your subs.

Grilled for extra flavour,
Claude Van Foxbat