Okay so excuse my not posting for... a month. I've been busy fighting world hunger and revolutionizing dance music, you know, the usual.
Now excuse me even further while I post something totally scandalous.
Ilictronix readers, followers, and staff please don't disown me.
I have a confession to make.
I love RuPaul.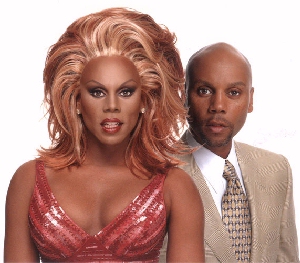 For shame, for shame.
Okay as a gay man I'm pretty much obligated to like RuPaul regardless. But it can't be denied that she, regardless of her over-the-top flamboyancy, is capable of churning out some amazing house and electro dancefloor grooves. Her most famous single, "
Supermodel (You Betta Work!)
" is New York house at its finest, but is only remembered for its homophile novelty. Her latest album ("Champion") was released over a year ago to almost no commercial attention despite its sheer awesomeness. Folks, you may hate RuPaul and drag queens may disgust the hell out of you,
but these trannies do not disappoint in their sheer grooviness
.
RuPaul Featuring Lady Bunny - Throw Ya Hands Up [click to download]

This first track (a duet with
Lady Bunny
, another fabulous femme performer) is house in its rawest element. From the minute the beat hits you can tell this track is a hit; the beat that could be from Discogalaxy, the Strictly Rhythm-esque piano roll, and the vocals straight from a West Village whorehouse all culminate in a track that would make anyone's booty automatically and vigorously shake. The hook and vocals are cheesy--so are
90% of all house vocals
.
Shut up and dance
. You won't regret it.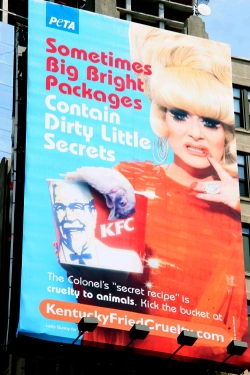 Unfortunately this is true. At least the 'packages' bit.
RuPaul - Let's Turn The Night [click to download]

"Let's Turn The Night" could be better--it's a bit sparse and a little too noticeably auto-tuned--but a power ballad nonetheless. Inspired by the legacy of
Harvey Milk
, RuPaul weaves a web of inspiration and power which, when intermingled with synths and a beat that stomps, creates an indelible experience. Anyone who's ever been kept down--by any system, person, nation, body or institution--should be able to relate to this song, if only because its message is clear: "
We are the light / you're never alone
."
Kinda beats "
We Shall Overcome
" in terms of inspirational motivation, if you ask me.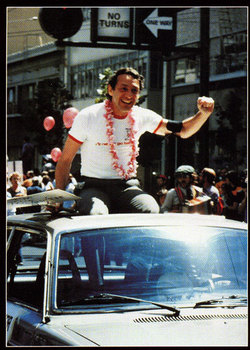 RIP.
RuPaul Featuring ChiChi Larue - Jealous Of My Boogie [click to download]

This next track is beyond cheesy--but crazily infectious. "Jealous Of My Boogie" is dancefloor dynamite and electrohouse euphoria. Yeah, the lyrics are fairly standard--the breakdowns stereotypical--the beat archetypal--the ending anticlimactic. It's still been on endless repeat for the past three days on my Samsung. The music
video
is just icing. Just take a listen--then spasmodically wave your arms in the air and
work your body to the beat
. At least that's what I did and it seems to be working well.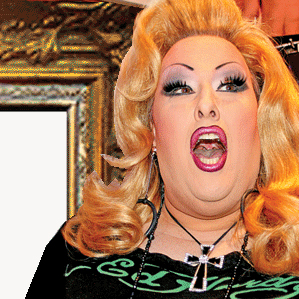 DON'T BE JEALOUS.
Okay I think I'm done sassing the ilictronix viewership. Enjoy the music, expect another post in... less than a month hopefully.
Work it!
-Wulf