I'm going to deviate from my normal house and electro and focus on something equally as electronic but a bit different.
Trip hop, my dear friends.
You all know it; that gratingly slow, crunchier than peanut brittle and dirtier than Lindsay Lohan's snatch. And hopefully you love it because this post is all about it.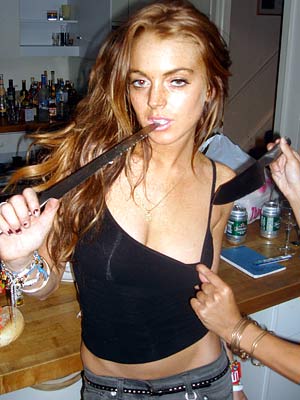 Yep, even dirtier.
Massive Attack - Safe From Harm [click to download]

Bristol's Massive Attack has a very simplistic formula; drum sample, sparse instrumentation and vocals, and that's about it. You've probably heard their track "Teardrop" being used everywhere from
House MD
to art houses globally. "Safe from Harm" is one of their earliest efforts (from 1990) and on the surface is basically just slow RnB--when in fact it encompasses so much more. This is the track that kicked off an entire genre of slow, melodious British electronic music; not all of it's good or enjoyable but the stuff that is is mindblowing.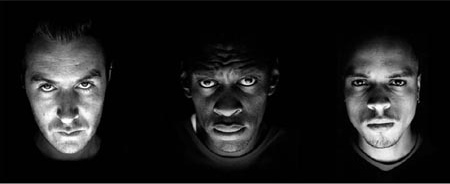 And come on, that's just badass.
Bjork - Army Of Me [click to download]

Now I'm hoping some of you have at least heard this one. Bjork's "Army of Me" is a trip-hop classic, angry and acetic and all up in your face! Bjork is an artist of many colors, spanning house to downbeat to orchestral melodramatic song, but this song kind of resonates her personality; as crunchy and disturbed as she is. (You think I'm kidding? Just fucking
look at her
.) I like to listen to this music when at those times when I'm angry at the world; it makes me remember that Bjork is more screwed up than I am and then I feel better. Oh, and the bass is something amazing too.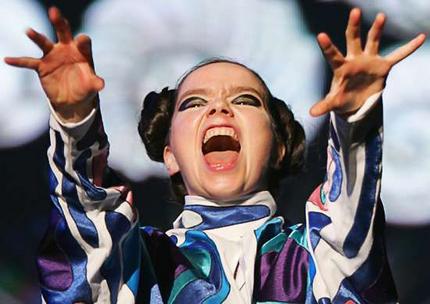 SHE WILL HAUNT YOUR DREAMS.
And now, for a track from this century:
CocoRosie - RIP Burn Face [click to download]

"RIP Burn Face" by Parisian duo CocoRosie is quite unlike anything I've ever heard. Todd Edwards-y sample backing, crunchy sampled beats and synths, chopped up movie narratives and a siren's vocals make for an eerie combination; as if you're not meant to hear this and it's all some grand secret not to be shared. CocoRosie captures a set of emotions here, one I think uncaptivated by the typical house that populates my mp3 player; I kind of want to just sit and close my eyes and imagine a scene of death and beauty to go along with the track.
This was totally unplanned btw; I meant to make a post about the Scissor Sisters' new album (which is FUCKING RAD) and that will come hopefully soon. One and a half weeks until school, yay. x_o
-Wulf