Hey guys, I woke up knowing I had something to do today, no idea what... Then I saw the date, Jamaica's LP is out today !
So here's Here's first album review.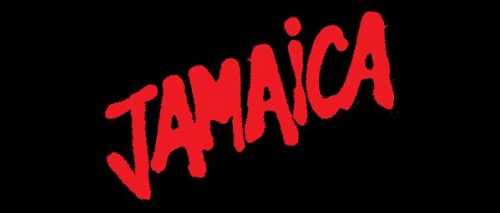 Cross The Fader
One of the "non new" tracks of the album (There's 5 of it I already knew, that's a lot but... meh). And it represents well the whole album, it's goddamn catchy, in a good way, not in a "ladygaga's popopopopokerface that stays in your head for hours even if you hate her guts" kind of way.
9/10
I Think I Like U 2
Of course the song that made a lot of people discover, and like, Jamaica is on the album. I don't think I need to say much about this one, everyone already heard it a lot. This song is really really good.
10/10
Short And Entertaining
Nothing new here again. Maybe the song is a bit too short, but amazingly entertaining as well. That little electric guitar riff stays in your head, the song seems to be one hour long more than the actual 3 mins because you just keep it in mind for a long time.
8/10
Secrets
Ok, first new track of the album ! A bit slower than usual, with an oldschool guitar riff that made me think of an old AC/DC (If my memory is right) song I like. Or maybe it's just Denver the last dinosaure's intro. Anyway, the song is good but could have been really better, I didn't really enjoyed it.
6/10
Jamaica - Jericho [click to download]

Oh god. Eargasm. This is what I like when I listen to a song, even the first time, you want to sing along, trying to guess the incoming lyrics. Best song of the album, by far.
10/10
Gentleman
A nice song, but not amazing, a little bit too normal, too calm maybe. Didn't enjoyed it much.
5/10
Jamaica - The Outsider [click to download]

You know a song is good when your head is banging automatically, at least I do. Loved the solo at 2:00.
8/10
Jamaica - By The Numbers [click to download]

Alright, the next I Think I Like U 2 is here. You can't make a catchier song than this one. Everything you need in a song is here.
10/10
Jamaica - Junior [click to download]

An old song, back from the Poney Poney days. As I like to say, good songs don't get old, this one proves it.
7/10

She's Gonna
Last new song of the album. Not a huge fan of the "palapalalala" things in music, but it's ok.
6/10

When Do You Wanna Stop Working
Oh yeah, I wanna stop working right now, and just listen to this. They couldn't have picked a better song to end this album, the distorted guitar at the end sounds really "endish".
9/10
Overall, the album is a success, the only problem I have with it is that the songs might be a little bit too similar, on the construction/progression side. Maybe that's why I'm more into electro than electro-rock.
8/10
for the whole album.
I'll end this review with a little bonus, because I'm that cool with you guys.
Poney Poney - Junior (Chateau Marmont remix) [click to download]

I hope I did great for this first album review.
-Here