Today to present to you my second Aussie artist; Miami Horror. Some of you may have noticed them in the Jukebox and you may have heard Prez expressing his disappointment in the Shoutbox when he was unable to see them live. Well sorry Prez, I have seen them live and I loved them. Miami Horror is the work of one Mr. Benjamin Plant, an electronic music producer from Melbourne. Their earlier productions can be defined as somewhat hard electro backed by soft, melodious synths that give the tracks an almost spacey and futuristic theme. Whereas their newer productions, most notably 'Sometimes' averts its focus from the hard and narrows in on the soft. Miami Horror has a new album due on 20th August, and from album previews it appears as if they are continuing on this new softer theme.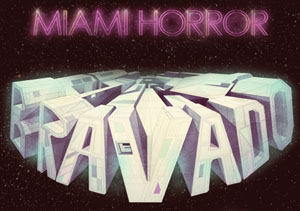 Earlier Productions (Bravado EP):
Illumination is a great example of their hard electro style. Also, the album due out on the 2th is also titled Illumination (No doubt after this track) so its surprising that what I've heard so far strays so far from this harder theme.
Miami Horror - Illumination [click to download]

Make You Mine is currently in the Jukebox, but I thought I'd draw more focus to this track and offer a download link. This track is very groovy, and quite different in contrast to Illumination or Summerfest.
Miami Horror - Make You Mine [click to download]

Miami Horror - Dont Be On With Her [click to download]

Miami Horror - Summerfest 86 [click to download]

Miami Horror - Bellevue [click to download]

Just for kicks, here's the Fred Falke remix of Make You Mine.
Miami Horror - Make You Mine (Fred Falke Remix) [click to download]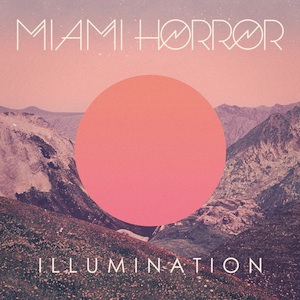 Newer Productions (Illumination):
Moon Theory is the first single (besides from Sometimes) from the album. Not my favourite track however.
Miami Horror - Moon Theory [click to download]

Sometimes was released as a single, but is featuring on the Illumination album. This is pretty much the song that skyrocketed them to success. I also LOVE the filmclip. Its not really anything epicly special about it, its just beautiful.
Miami Horror - Sometimes [click to download]

Drooling for more?
Website
//
Myspace
//
Twitter
//
Facebook
Love it? Want to support it? You can pre-order Miami Horrors new album and buy their other tracks from
Their Website
,
iTunes
or
TheInSong.com
. Keep individuality alive, support amazing artists!
Just for extra kicks; heres the Illumination minimix I ripped off their Facebook. Stream only.
Miami Horror - Illumination Mini Mix [click to download]

Colour