Hi everyone!
I didn't post much this month, had a lot of stuff going on, finally got a positive answer from the formation I applied to, so I'll have two weeks of free time, then study time ! Don't expect much from me in February / March.
But anyway, here's some music !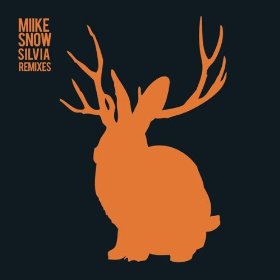 From the forthcoming Miike Snow EP, Silvia Remixes, three amazing remixes.
Miike Snow - Silvia (Original) [click to download]

Miike Snow - Silvia (Sinden remix) [click to download]

Sinden's remix is very relaxing, sounds like upbeat chillout, not calm, but not a banger either.
Miike Snow - Silvia (Felix Da Housecat remix) [click to download]

Second remix is from Felix Da Housecat, I don't think I've ever heard a remix from FDH that I don't like, and this one is not gonna make it change. Pretty basic, but it works like a charm, electric guitar always work... The last two minutes are pure pleasure for the ears.
Miike Snow - Silvia (Robotberget remix) [click to download]

Another great remix, from Robotberget. After some researches Robotberget seems to be Christian Karlsson and Pontus Winnberg, two of the members that form Miike Snow. And, oh well... that "auto remix" is brilliant.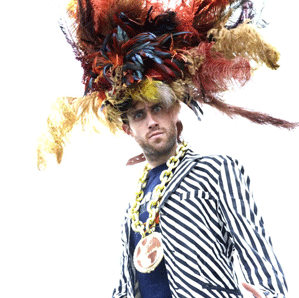 I'll end this post with something a bit unusual, beatboxing. I guess that everyone knows what beatboxing is, and most of you already heard of Beardyman. If you haven't, well that guy is a freak, he makes noises with his mouth that you won't be able to.
He recently did an Essential Mix for BBC Radio 1. As stated in the mix, there's no mp3 or CDs played, just his voice, some special effects pads, and a keyboard.
Beardyman - Essential Mix (22.01.2011) [click to download]

Tracklist:
Charles Wright & The Watts 103rd Street Rhythm Band – Express Yourself
Hall & Oates – I Can't Go For That
Beardyman – You're Not Part Of Me
A Tribe Called Quest – Can I Kick It
Saint Etienne – Only Love Can Break Your Heart
Beardyman – All The Girls Be Touching My Ooh
Cee Lo Green – Forget You
Kings of Tomorrow – Finally
Beardyman – Cheese And Crackers
Tomcraft – Happiness
Beardyman – Unzip My Armpits
Daft Punk – Da Funk
Underworld – King Of Snake
Beardyman – Going Deep
Shakedown – At Night
Beardyman – I Don't Know
Beardyman – Get Dutty
Leftfield – Phat Planet
Beardyman – I Don't Want To Be Your Friend
Beardyman – Pyramid, Square, Rectangle, Yeah!
Beardyman – Glonk
Frankie Goes to Hollywood – Power Of Love
Beardyman – We Don't Know Where We're Going
The All Seeing I – The Beat Goes On
Beardyman – Back It Up
Beardyman – 'Av It
Beardyman – Not What You Planned For
Beardyman – Aahh
The Devlins – Crossing The River
Beardyman – Ready For The Burn
Leftfield – Release The Pressure
Enjoy!
-Here