Greetings, all.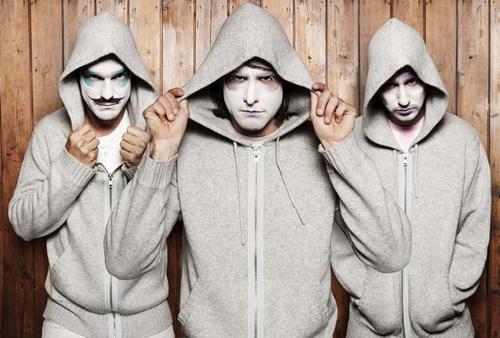 Miike Snow is a Swedish collaboration between producers Bloodshy & Avant and musician Andrew Wyatt. They've only released one eponymous album so far but I have been captivated by them. I'm intensely surprised that they haven't been featured on ilictronix before: their music is electronic eclecticism at is finest.
Miike Snow - In Search Of [click to download]

'In Search Of' leads off with the Miike Snow formula for success: chopped guitar, ambiguous enough to be sampled or played live, and a drum more squarey than a window at a cardboard box convention. Then it denigrates to pure electronic chaos. Synths attack from all directions unrelentlessly, driving and pulsating yet divinely melodic. I'm fairly sure this song has lyrics--I've only listened to it about forty times in the past two days--but I get lost in the sexy, unadultered Korg action. We're talking David Guetta-style synths (except actually classy), but somehow dancing to this song would seem criminal. I'd like to dream to this song. I'd even nightmare to this song--it'd be an awesomely-scored nightmare if anything.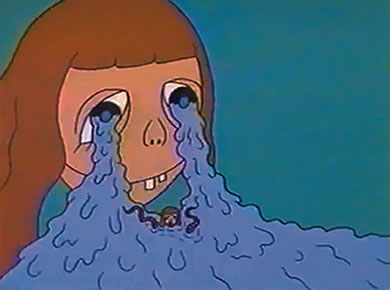 Specifically, this nightmare.
Miike Snow - Cult Logic [click to download]

The addictiveness of 'Cult Logic' could very well start a cult of its own. I am a sucker for deep lyrics--which is why I hate Katy Perry, but anyway. What I really like about this track, and several others on this album, is how well Miike Snow blends the electronic and the acoustic. We've got synth stabs reminiscent of Crystal Castles alongside a tambourine and live drums. That, my friends, is art: any simpleton can make a track completely syntheticly, and there are thousands of garage bands out there with the typical guitar-bass-drums-maybe keyboard setup, but when you are able to incorporate them all you create a blend smoother than Starbucks coffee and awesomer than Chuck Norris's nipples. (Moving on...)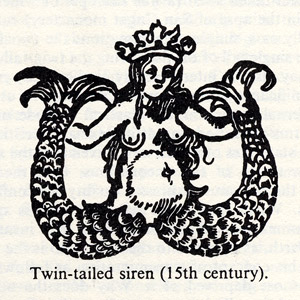 Starbucks nipples: a twofer!
Miike Snow - Plastic Jungle [click to download]

'Plastic Jungle' is the "I Kissed A Girl" of the album: hard, bad-ass, and outrageous ("I was choked by the jailor and f**ked a gorilla"?!?!). I'd like to say this track is more of the same, but it really isn't. The diversity of Miike Snow's music continues and continues--on the same album as this, they've got a piano ballad and a bossa nova lounger. That's what I appreciate most about Miike Snow, really. They're a true genre of their own.
And in case you don't like creativity, here's a dubby remix of the track 'Silvia':
Miike Snow - Silvia (Emalkay Remix) [click to download]

-Wulf