Hi everyone.
As some of you might have read in the shoutbox, there was a pretty sweet gig yesterday in france, for the opening of a brand new place in Paris.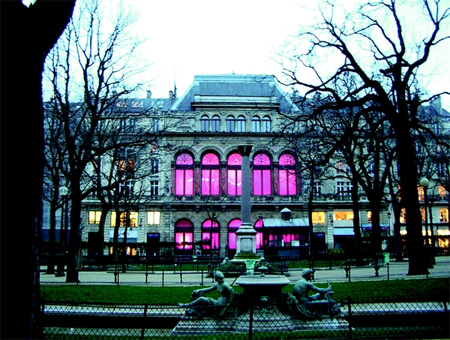 La Gaîté Lyrique
is something Paris' city council has been working on for quite some time, it's a place for concerts, arts and technology.
One of the opening events was a pretty huge electro concert. The line up was impressive : Mondkopf, Para One & Tacteel, Acid Washed, Danger and The Lowbrows (DJ set).
I couldn't make it, for some dumb reasons. But, one of the few decent french TV channels had the lovely idea of streaming the concerts, and they'll be available for a few months, yay !
Quick note : for obscure reasons, Danger's live won't be available untill at least Wednesday.
(Edit: Arte are saying that the video won't be up beofre March 21st. - Alex)
The videos are supposed to work outside of France and Germany, I checked with Prez and Alex (US & Portugal) it worked fine.
I now have a few questions.
Do you enjoy that kind of post ?
Would you like to see live performances more often ? (I'm talking quality videos, not iphone shitty videos with terrible sound)
Favorite performance ?
I hope you enjoyed it :)
-Here