Hello there.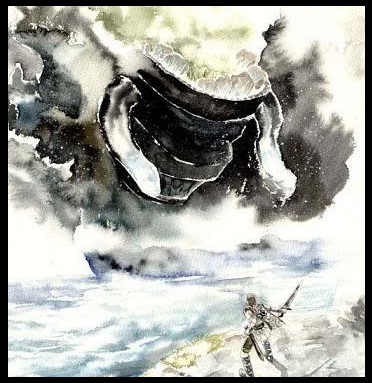 About a week ago a guy named Awklr informed me that he just released an album, so I checked his bandcamp page, and what an amazing surprise.
Alecks Awklr (previously YOTO), aka Alex Auclair, fuses chillout, downtempo, ambient and a bit of dubstep, like
Wisp
for those who know him (Minus the dubstep, Wisp's more into DnB).
So, what to expect from such an experimental genre of music ? Something both calm and energetic, that makes you fall asleep but also wakes you up.
I am not affraid of saying that this WILL be in my top 5 albums of 2011, the whole album just makes sense; unlike some, where it just seems like a bunch of songs put one after another, here, there is a synergy.
Alright, here comes the review, but I won't review the whole album, it's 20 tracks long, and I don't like those wall of text kind of posts. I'll try to show you how verstatile Awklr is, because every songs are different but they also have a lot in common.
-1
Alecks Awklr - Breathless [click to download]

I believe that the first song of an album must be the one that makes you want to listen to the whole album, even if it is just randomly played when your winamp's shuffling.
Breathless is near to perfection, really powerful on the instrumental part, with a very well built progression and those distorted and jolting voices are addictive and emotional at the same time.
-2 Vizzerdrix
-3
Alecks Awklr - Temple Runner [click to download]

Temple Runner is what you can call an epic song, epic being used in its original meaning. The songs feels like an adventure, a trip, the strings and drums are very medieval but used in a modern way at the same time.
-4 Aether Shore
-5
Alecks Awklr - Reckoner

by Radiohead

(remix) [click to download]

First, out of two, remix on the album. The unstructured structure of the instrumental part fits so well with Thom Yorke's voice, it feels like a radiohead B-side, more than just a remix.
-6 Harps at Ease
-7 Snake Way
-8 Flowr
-9
Alecks Awklr - Travel Lightly [click to download]

The most relaxing yet energizing song on the album to me. Nine minutes of refreshing melody but Awklr still keeps that exciting and motivating touch on the drums. It is the song that made me think of Wisp's Honor Beats album, it has that same energy, that same little feeling I like, but I'm not able to describe it.
-10 Konoha Jam
-11 Rotta
-12
Alecks Awklr - Heartless

by Kanye West

(remix) [click to download]

Alright so, Kanye West is one of my few guilty pleasures, he is a talented producer despite his shitty arrogant "I'm the new king of pop blah blah" attitude. Heartless is not my favorite song by him, by far.
Anyway, Awklr achieved something with it, if mainstream songs were that good I would reconsider listening to the radio.
-13
Alecks Awklr - ESC Rope [click to download]

On ESC Rope you can feel the dubstep influence, but I'm not talking Skrillex's kind of dubstep, here it is used in the background, to give an atmosphere to the song.
-14 Chandeliers
-15 Archepeligo
-16
Alecks Awklr - Murkrow [click to download]

Again, a dubstep song, but we are still far far away from the woob woob abuse, it's simply here to pretiffy the other instruments.
-17
Alecks Awklr - Null Directive [click to download]

One word: trumpets ! He used them perfectly in this darker than usual song. The song might lack of his usual freshness, but still, it's enjoyable.
-18 The Hermit
-19
Alecks Awklr - Taotaomone (Strings Version) [click to download]

A "back to basics" song. Very simple yet subtle track, I don't know what to add.
-20 Constellations Above & Below
I'm not that good at giving grades but that album is definitely a
9/10
, it's not perfect, because nothing is in it's entirety but it's really over the top. Very well mastered, subtly produced, this is what elaborated electronic music is, it's not just 2 vocal samples and a synth.
The album is available
here
, and it's free, so there is no reason not to go for it.