Hi there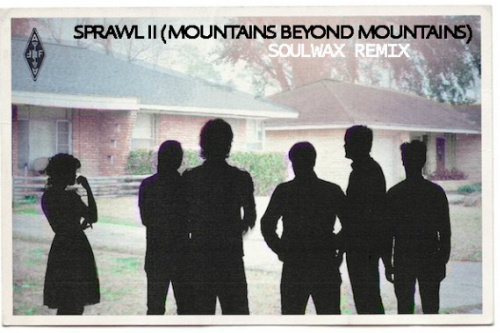 I know a lot of people here like
Soulwax
, so you probably know about their new remix for
Arcade Fire - Sprawl II
.
It has that great Soulwax distorted sound and it also reminds me a bit of The Knife somehow, mainly the girl's voice, but the whole atmosphere of the track itself has that vibe. Even though I enjoy the original version, this remix is more to my taste.
Arcade Fire - Sprawl II (Soulwax remix) [click to download] |HTML5|

But that's not all, today I bought this great EP from
Ages
. Between ambient and hip hop beats, he makes us travel into amazing places.
My picks?
Rest (part 1)
,
A Coney Island (of the mind)
and
Moonmask
!
His EP is available on
bandcamp
for a few bucks.
The player seems to have trouble working on some browsers, I'll try to fix this, you can still listen to the EP on the bandcamp page above.
Enjoy
-Here