Returning to an old flame of mine with this one - we're talking about one of my all time favourites and one of the more lesser known Warp acts, Broadcast. A unique sound amidst the other Warp clientele, Broadcast's works were a refreshing change of pace for a teenage me, who until then had been strictly listening to only electronic music. Not that I didn't have any non-electronic music, but the things I was finding were so much more interesting, you know? I'd still say it's a good 80-20 split to this day, but Broadcast were one of the acts that started that shift.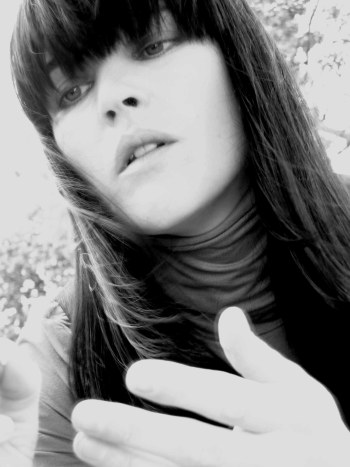 It's been a long time since then, and to this day returning to Broadcast is a very cosy experience - I have loved and will continue to love these records, but it has been a while since I've been back to them. I've spent a good part of this week doing one giant revisit, as Warp announced some new Broadcast stuff: some reissues of previously tour-exclusive works and
a proper official release of some sessions they did for the BBC.
It's the latter that has me the most excited, after the Peel Session they did wasn't included when Warp reissued the other ones from the label recently I thought hope was gone. Naturally, I've had bootleg recordings of the sessions for years already, but I am very interested in hearing proper professional versions of them.
Of note is the track
Forget Every Time
, never released on any albums or EPs, but it is one of my favourites the group ever did. A perfect demonstration of their sound circa the mid-late 90's, full of swirling synths and underpinned with that distinctive 60's throwback psychedelia that would define their first few albums. Coming back to them now, I've fallen in love with Trish Keenan's lyricism all over again - from the playful wordplay and abstraction of
Tender Buttons
to the more traditional songwriting of their early work, Keenan has penned some lines that sometimes appear from the ether in my head. So I thought I'd share some of them here today.
Going quite early to begin with -
Lights Out
from the compilation
Work And Non Work
, a summary of their first few EPs. This compilation was a companion for me during a pretty strange time in my life, and to be honest could make up the whole post with the lines I could quote from it.
Lights Out
is a slice of melancholy compared to the rest of the tracklist, one that brings the whole compilation tracks to a suitably mellow end. Trish's lyrics on it are also suitably listless as well, full of intensely relatable lines to late teen like I was at the time. Most obvious of them is the curtain call of the chorus:
"I want to watch the car park empty / It's easy when they're strangers to say goodbye"
, but my favourite one is in the very first stanza:
"My room's too small for parties / Too spacious when you're lonely"
It's not all gloomy tough, we're jumping forward to their proper debut on Warp Records from 2000,
The Noise Made By People
. A strong contender for one of my favourite album covers as well - designed by Julian House who does a fantastic job of capturing the audio experience of Broadcast in visual form. On revisit
The Noise Made By People
is quite a bit more somber than I remember, but
Look Outside
sure isn't. The whole album is a very good jumping in point for Broadcast (for this era at least), I'm scrolling through the tracklist now and each one is an integral part of the experience. There is of course some admitted bias on my part there, but if you like the sound of the above and this one, you too will fall in love with this record. My favourite moment from this one remains Trish's delivery of the line
"You colour in the everyday, wherever I go"
Let's touch on their later work now with
Tender Buttons
, named for the Gertrude Stein collection of poems and employing a simialr abstract approach to the lyricism. I think that approach works better when set to music as it lets the abstraction play with the rhythms, which Keenan does to great effect throughout, best seen on the title track
Tender Buttons
. The album itself marks an interesting development in the Broadcast sound beyond the lyrics though, reduced at this point to a skeleton crew of just James Cargill and Trish Keenan, the album is a much more DIY sounding affair - the electronics taking a much more pronounced role than on previous releases. It can be a bit divisive among the fans but I really like it, the feeback-y bits of tracks like
Black Cat
and this one here are nice (if a little confusing if your phone is nearby!). There are plenty of lyrical highlights scattered throughout the tracklist, but I want to highlight this line from
Corporeal
because it has a really nice rhythm to it:
"Under the white chalk / Drawn on the blackboard / Under the X-Ray / I'm just a vertabrae"
.
I've neglected to mention the album between these ones -
Haha Sound
but rest assured I could easily pop it on here among plenty of other examples as well, honourable mentions to
Inside the mask, another disguise / I fall to sleep before closing my eyes"
from
Valerie
. But I'm going to put a pin in it for now as I've gone a little long - and I will probably be revisiting this theme once again once the aforementioned 'new' Broadcast stuff comes out. I adore Broadcast, and the passage of time has done little to dull that shine. Very happy to see new material officially coming out as well, James Cargill has mentioned in the past that there is a fair amount of unreleased work they have, and he semi-frequently posts bits and pieces to the web as well.
We'll take this trip again closer to the release of those goodies in a month or so, but until then - as always, stay safe and enjoy the music.
-CVF