Hi guys
Quick post with a lot of tunes, too much things to do, but I don't want to forget to post all of the tracks I recently heard and liked.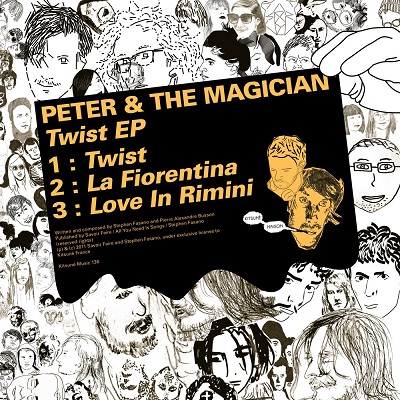 First, the minimix of
Peter
&
The Magician
's Twist EP, out June 20th on Kitsuné.
Peter & The Magician "Twist" EP (Preview) by TheMagician
Yuksek also worked with
Brodinski
, and they made this song, so relaxing... pure genius.
Brodinski & Yuksek - Fire Flames by Brodinski
Want something a bit groovier ?
TEAM BANZAI
's here with a brand new edit !
Looking Glass - Brandy (You're A Fine Girl) [TEAM BANZAI Edit] by TEAM BANZAI
A track from a guy who's in my best remixers list, and he did not disapoint me with that one either.
StereoHeroes - Wild Child (Le Castle Vania Remix) **Out June 3rd** by Le Castle Vania
And a few other tracks, cause I feel like it.
Deftones - You've Seen The Butcher (Mustard Pimp Remix) by mustard pimp
Mr. Moustache - Rendezvous by Mr. Moustache
Mr. Moustache - Young Romance by Mr. Moustache
And a little mixtape straight out of The Magician's time traveling machine, he recorded it live in 1998 playing vinyls only, so it might bring up some memories (or not if you're as young as I am). Tracklist in the comments.
Mixtape from 1998 by TheMagician
Enjoy!
-Here