Unless you have been living under a rock, Future Garage and Future R&B are in right now. Unknown to most, a small imprint of XL Records is putting out some of the most groundbreaking and forward thinking Future Garage music right now. It's only a matter of time before things hit critical mass. That imprint is Young Turks, and believe it or not your probably are already familiar with some of the work they have put out already.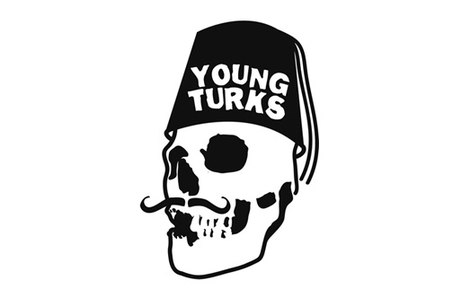 I should'nt need too give much detail about XL Records, let's just say if you've listened to Adele, The White Stripes, Thom Yorke, or Vampire Weekend, you know who XL Records are. With an impressive parent label, Young Turks takes things even further with big names that release remix's and side projects and acts that will make it big tomorrow. Now, lets talk about the biggest things to ever come out of this imprint and dig our way more "obscure"
Yes, this Drake track is produced and heavily sampled from Jamie XX's and Gil Scott Heron's "I'll take care of you".
Drake Ft. Rihanna - Take Care [click to download] |HTML5|
Speaking of Drake.....
Drake - Too Much [click to download] |HTML5|
The vocals are from the talented crooner Sampah, who is also on Young Turks. Sampah also worked with imprint mate SBTRKT,
Sbtrkt - Temporary View [click to download] |HTML5|
Oh snap we are going down the rabbit hole but lets come up real quick for another heavy hitter "The XX"
The XX - Crystalized [click to download] |HTML5|
One of the biggest names to come out of the imprint this year is FKA Twigs,
I don't mind FKA Twigs, LP1 and LP2 have had heavy rotations from me, and she put on amazing performance at Pitchfork Festival this year. I'm the only one with this opinion but it really doesn't suck me in like everything else that Young Turks is putting out. Don't worry I'm sure I'll change my mind and post a gushing post about their next album. For now though I get why its popular, but maybe I'm having a Weeknd deja vu. Fingers crossed she doesn't put out a "Kiss Land"
EDIT: Shit bangs in the right ways possible, everyone listen to LP1 all week, I was wrong, I'm hooked. Sorry.
FKA Twigs - Give Up [click to download] |HTML5|
FKA Twigs - Video Girl [click to download] |HTML5|
FKA Twigs - Lights On [click to download] |HTML5|
You might be thinking that you have their "sound" down, but really no, because also on this imprint is "Holy Fuck" Yes, thats one of the worst names of all time but man that music grooves. They have perfected this kind of live, chaotic hardware set sound that would fit nicely on something like DFA Records.
Holy Fuck - Super Inuit [click to download] |HTML5|
Holy Fuck - Milkshake [click to download] |HTML5|
Maybe this EP found me at the right time or maybe it's the sudden cold front thats hit Chicago but this release from Quirky might be my new favorite thing out of this imprint.
Quirky - We Landed [click to download] |HTML5|
Quirky - Break A Mirrored Leg [click to download] |HTML5|
Quirky - Acid Beth [click to download] |HTML5|
With releases like that its not fair to write off Young Turks as a "Small Label'. They have had so much success that they recently started another imprint named "Whitites". Here is their first release.
OOOOH yeah thats the stuff...
-
Adam