I was lead on a real musical journey today, it's been a while since I've had this kinda seven degrees of separation thing come up when I'm looking at tunes so it was a nice return, tunes after the mandatory pic, this time some more lovely typography and design from The Designer's Republic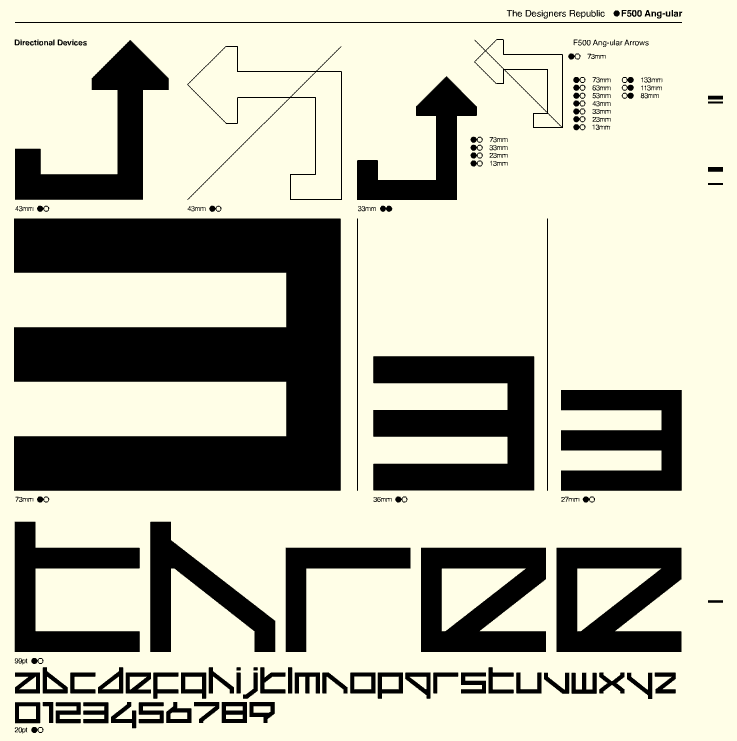 It all starts when I see an update from Stenchman on my FB newsfeed,saying that he'll be releasing one of his Philestine tunes later that day. I love his stuff under this alias so much, there's not a lot of it out there that isn't on his soundcloud though. Anyway, enjoy this fleshed out version of
Genius In A Bottle
, much better than that short soundcloud clip I posted a while back!
Philestine - Genius In A Bottle (Mix 3) [click to download] |HTML5|
He also put up a drum & bass tune, which set me off trying to find a drum & bass track I dug but never got the name of. I found it after a little bit of digital digging and vague googling, imagine my surprise when it's a remix of an Everything But The Girl tune, and it's every bit as good as I remember. Tracey Thorn sounds a lot different to how I'm used to hearing her on Massive Attack's
Protection
, doubly so with those new found breakbeats.
Everything But The Girl - Blame (Grooverider Jeep Dub) [click to download] |HTML5|
Then the infrequent sax and Thorn's contributions in that track got me back into the jazz 'n bass vibes of the E-Z Roller's
Weekend World
. Problem is I pretty much covered the entire LP over a few posts but there were still a couple concrete examples of that vibe on there: the bass, sax, flute and the vocals of Kelly Richards coming together to make that distinct sound that I love.
E-Z Rollers - Funked Up Flava's [click to download] |HTML5|
- Claude Van Foxbat